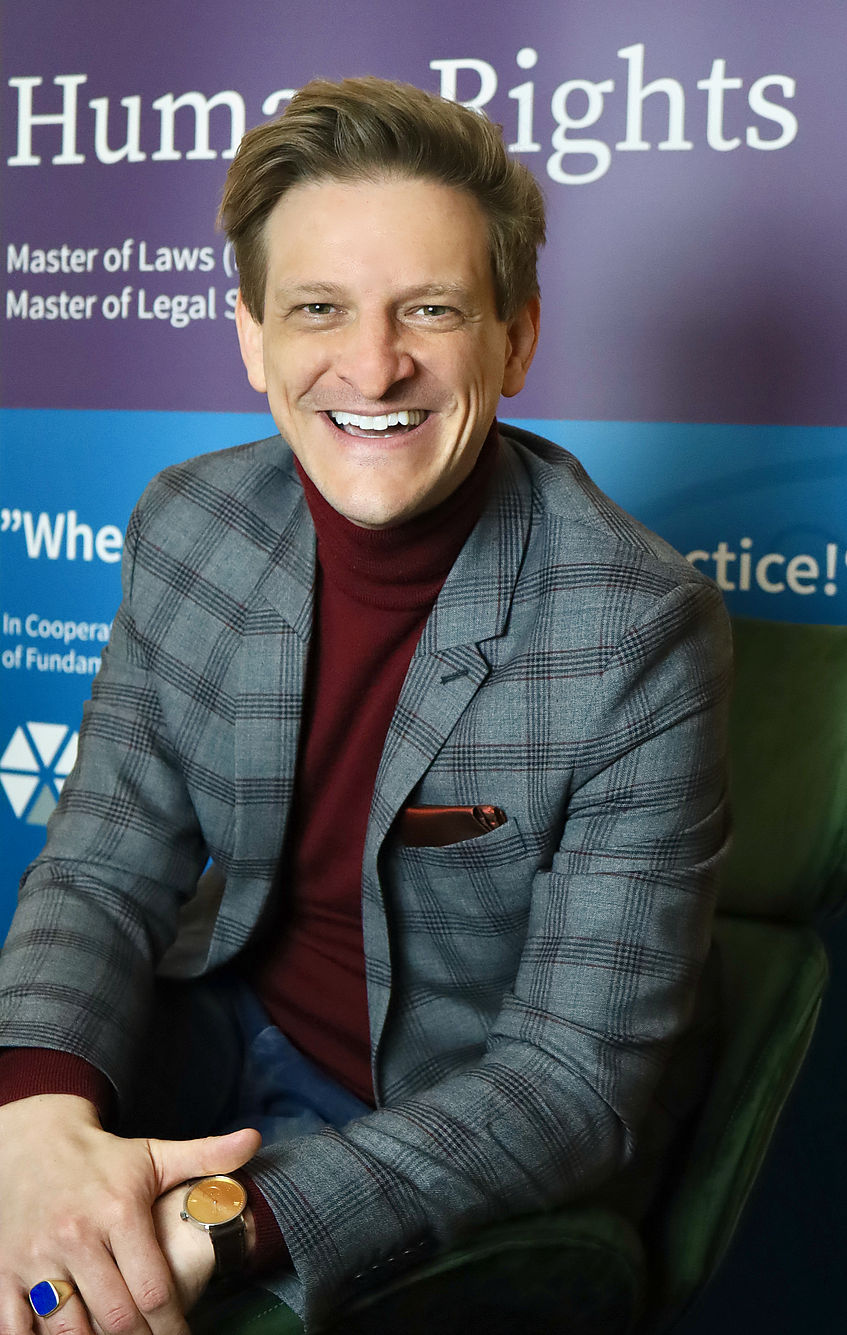 What is your academic/professional background?
I studied law at the University of Cologne, Germany, with a focus on human rights, public international law, EU law and constitutional law, as well as on legal philosophy and theories on statehood. I successfully participated in the Telders International Law Moot Court Competition and, later, became a Moot Court coach. In my PhD thesis I analysed the conception of supranationality exemplified by the European Union. My habilitation thesis deals with globalisation in relation to the conceptions of statehood and sovereignty. Human rights-related aspects played an important role in both works. As a visiting scholar or associated professor, I taught human rights at various universities, i. a. in the US, Russia, Turkey, South Africa and in Germany. Furthermore, I have tried to utilize my expertise and skills to support Amnesty International, as well as to contribute to the work of the United Nations Association of Germany, being a board member of the federal branch for a couple of years and as a co-founder and long-term president of the branch in North Rhine-Westphalia.
In April 2019, I was appointed Professor of Fundamental and Human Rights at the University of Vienna (Department of Constitutional and Administrative Law) and Scientific Director of the Ludwig Boltzmann Institute of Fundamental and Human Rights.
What are your research focus areas?
Upon becoming a Professor of Fundamental and Human Rights at the University of Vienna and Scientific Director of the Ludwig Boltzmann Institute of Fundamental and Human Rights, I focused my research activities on human rights and human rights-related questions under constitutional, EU- and Public International Law. Among others, I address topics such as the general theory of human rights; human rights and the environment (climate change), artificial intelligence, international criminal law; as well as human rights and minorities.
What is your motivation for taking on the scientific leadership of the postgraduate program "Human Rights"?
Despite my passion for teaching human rights, I am convinced that this postgraduate program is unique as it combines the theoretical understanding of human rights with a practical approach to human rights work. The involvement of highly motivated lecturers from all fields of human rights will offer an exceptional means to explore current and new challenges in the field of human rights. In this respect, the program will be the platform for meaningful and animated debate as participants and instructors come from diverse backgrounds and are, thus, able to share different points of view. At the same time, this postgraduate program will allow participants to acquire and improve practical skills that are beneficial when working in the human rights sector.
What can you recommend for people wanting to start getting educated in the field of human rights?
Let us start with raising awareness: Human Rights are truly everywhere! Think about the rights and freedoms that you enjoy on a daily basis, be it freedom of expression, the right to education or free movement. Understand and appreciate the privileges you enjoy in these times and in particular in Western Europe. Be sensitized with regard to the fragility of human rights and their protection and consider the situation in different parts of the world. In a next step, try to better understand the basic idea of human rights, look at and try to understand their history and genesis. Then, detect current challenges human rights face and consider what might be a potential solution. Finally, go to a library, browse some textbooks and read a couple of those that look attractive to you.